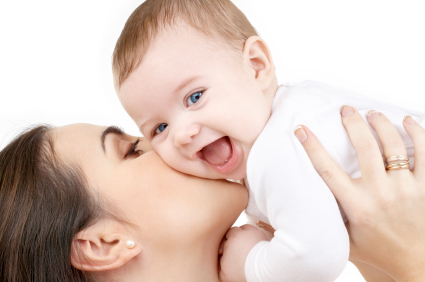 The American Academy of Pediatric Dentistry (AAPD) recommends that your child see a dentist by 12 month of age. Children that begin early, tend to have lower rates of cavities because the child is less averse to the dental setting, parents are better educated, and early intervention can be accomplished if necessary, so areas of concern do not become major problems later.

Your child's reaction to the first few dental visits sets the stage for his/her entire lifetime of dental experiences. In an attempt to keep the initial experience as pleasant as possible, we will complete a thorough examination and take any necessary x-rays at this visit. We then will treat each child as an individual and build upon each visit that your child comes to our office to always give them something new to experience. This way, each visit is seen as a fun experience, where a sense of accomplishment is given to each child.

Your child's first visit is very important .Just as each child is different; each initial dental visit is different. Dr. Shurong Cao will assess your child's oral and overall health, and discuss diet, hygiene, dental development, caries prevention with each parent, then address any questions a parent may have. Our goal is to provide your child with a positive experience, while educating parents.

Sometimes parents in the eagerness to prepare their children and over explain. Please convey the feeling that dental visits are a part of growing up. Please don't offer rewards or indicate in any way that there is anything to fear. We are trained to spend extra time with your child to explain procedures and instruments to them in a way that makes sense for their age and maturity level.

For your convenience... Click here to download the new patient forms. Please print and complete the forms and bring them with you on your first visit to our office.
Source: American Academy of Pediatric Dentistry